Carrington College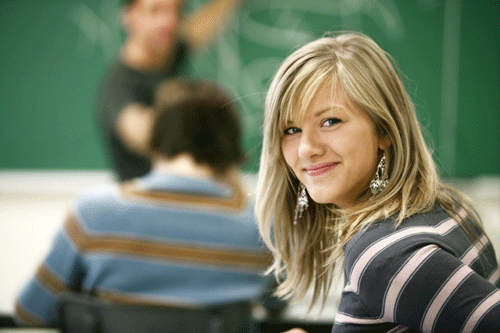 Veterinary Technology

Everyone is passionate about something. We all have causes we believe in and things that matter to us deeply. For some of us, that desire involves caring for animals. Are you someone who is naturally sympathetic to the needs of others? Are you looking to improve the quality of life for animals? If you answered yes to these questions, the Veterinary Technology program could be a great fit for you.
Veterinary technicians, commonly called vet techs, typically work under the supervision of a licensed veterinarian doing clinical work. That includes tasks such as performing various medical tests, and treating animals with medical conditions and diseases. Since you will have a wide array of responsibilities, we want to ensure you have the skills and confidence necessary to:
Aid in medical, surgical and diagnostic procedures
Maintain medical records and gather patient information
Assist with radiography and dental prophylaxes
Collect laboratory specimens and aid in the analysis process
Take the California Registered Veterinary Technician State Board Examination upon graduation*
Locations offering this program:
Citrus Heights
7301 Greenback Lane, Suite A
Citrus Heights, CA 95621

North San Jose
5883 Rue Ferrai, Suite 125
San Jose, CA 95138

Pleasant Hill
380 Civic Drive, Suite 300
Pleasant Hill, CA 94523

Sacramento
8909 Folsom Blvd
Sacramento, CA 95826

San Leandro
15555 E 14th St, Suite 500
San Leandro, CA 94578

Stockton
1313 West Robinhood Drive Suite B
Stockton, CA 95207


Questions? Fill out the form below to get answers.
*Carrington College prepares students to take appropriate certification and licensure exams related to their individual majors. The College does not guarantee students will successfully pass these exams or be certified or licensed as a result of completing the program.
Carrington College is accredited by the Accrediting Commission for Community and Junior Colleges, Western Association of Schools and Colleges (ACCJC/WASC), 10 Commercial Blvd., Suite 204, Novato, CA 94949, (415) 506-0234, an institutional accrediting body recognized by the Council for Higher Education Accreditation and the U.S. Department of Education. Additional information about accreditation, including the filing of complaints against member institutions, can be found at www.accjc.org.
Important information about the educational debt, earnings, and completion rates of students who attended this program can be found at carrington.edu/ge