Carrington College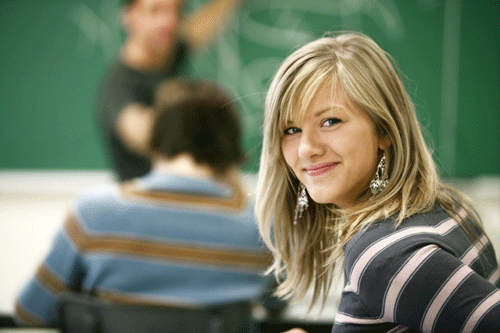 Physical Therapy Technology

Students in the Physical Therapy Technology program practice a range of skills that encompass anatomy and physiology, pathologies, medical terminology, therapeutic exercises and a wide range of modality applications that would include ultrasound, electrical stimulation, massage, therapeutic exercises, hydrotherapy, and others. Students have the opportunity to train and test as a Personal Fitness Trainer. The program includes classroom lectures, laboratory exercises and practice, and clinical training in an off campus professional environment.
Graduates are prepared for entry-level positions in a variety of settings providing support, training and treatment for patients who are recovering from an injury or adapting to trauma or disability. Graduates are also prepared to sit for the National Federation of Professional Trainers (NFPT) exam. This program culminates in a Certificate of Achievement.
Locations offering this program:
Citrus Heights
7301 Greenback Lane, Suite A
Citrus Heights, CA 95621

Pleasant Hill
380 Civic Drive, Suite 300
Pleasant Hill, CA 94523

San Leandro
15555 E 14th St, Suite 500
San Leandro, CA 94578


Questions? Fill out the form below to get answers.
*Carrington College prepares students to take appropriate certification and licensure exams related to their individual majors. The College does not guarantee students will successfully pass these exams or be certified or licensed as a result of completing the program.
Carrington College is accredited by the Accrediting Commission for Community and Junior Colleges, Western Association of Schools and Colleges (ACCJC/WASC), 10 Commercial Blvd., Suite 204, Novato, CA 94949, (415) 506-0234, an institutional accrediting body recognized by the Council for Higher Education Accreditation and the U.S. Department of Education. Additional information about accreditation, including the filing of complaints against member institutions, can be found at www.accjc.org.
Important information about the educational debt, earnings, and completion rates of students who attended this program can be found at carrington.edu/ge