Carrington College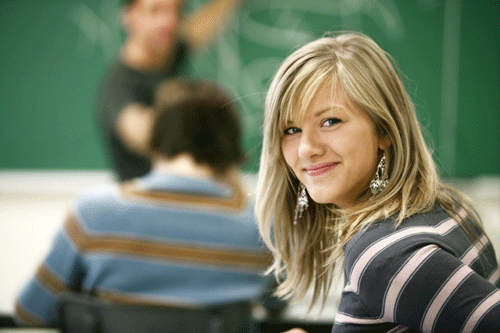 Pharmacy Technology

Would you like to pursue a career that gives you the opportunity to help people get the relief they need? Consider our Pharmacy Technology program. This is a profession that is ideal for those who are interested in pursuing success in the field of healthcare, but maybe aren't interested in having direct contact with patients in a clinical setting. With the proper education, those who are organized and able to pay careful attention to detail can excel as pharmacy technicians.
Pharmacy technicians are responsible for receiving and filling prescriptions. They work under the supervision of licensed pharmacists in a variety of settings. These include pharmacies, hospitals, clinics, assisted living facilities, retail stores and mail-order pharmacies. But that's not all they do. In addition to prescriptions, they perform duties such as maintaining patient profiles, answering phones and working the register. In the eyes of consumers, they're the friendly faces helping them during a difficult time.
To help you acquire the specialized skills, knowledge and work habits that you will need to pursue an entry-level position as a pharmacy technician, our Certificate and Associate degree programs in Pharmacy Technology offer:
A combination of formal classroom instruction and hands-on training
Valuable real-world experience through a clinical externship at an approved local facility
Preparation for the Certified Pharmacy Technician (CPhT) national certification exam*
We've created a formula to prepare you for success
Because the work pharmacy technicians do requires very specific sets of skills as well as a broad base of knowledge about medications and their effects, our Pharmacy Technology program provides both theoretical and practical training. Your coursework will cover everything from pharmaceutical and medical terminology, abbreviations and symbols to the effects of medications on the various systems of the body. Drug distribution methods and the chemical/physical characteristics of various medications are also explored in depth as part of the curriculum. To give you the opportunity to apply the knowledge you learn and become confident in your skills, this program also emphasizes hands-on training. In addition to the filling of prescriptions, you will be able to immerse yourself in role-playing exercises. This will help you learn to think on your feet as you interact with customers in a realistic mock pharmacy setting.
Once you have successfully completed the Pharmacy Technology program, you should possess the skills and knowledge you need to confidently:
Assume the responsibilities of an entry-level pharmacy technician
Receive, prepare and dispense prescriptions
Verify prescription information
Maintain customer profiles and patient histories
Locations offering this program:
Albuquerque
1001 Menaul Blvd NE
Albuquerque, NM 87107

Boise
1122 North Liberty Street
Boise, ID 83704

North San Jose
5883 Rue Ferrai, Suite 125
San Jose, CA 95138

Phoenix North
8503 N 27th Avenue
North Phoenix, AZ 85017

Portland
2004 Lloyd Center 3rd Floor
Portland, OR 97232

Spokane
10102 E. Knox Suite 200
Spokane, WA 99206


Questions? Fill out the form below to get answers.
*Carrington College prepares students to take appropriate certification and licensure exams related to their individual majors. The College does not guarantee students will successfully pass these exams or be certified or licensed as a result of completing the program.
Carrington College is accredited by the Accrediting Commission for Community and Junior Colleges, Western Association of Schools and Colleges (ACCJC/WASC), 10 Commercial Blvd., Suite 204, Novato, CA 94949, (415) 506-0234, an institutional accrediting body recognized by the Council for Higher Education Accreditation and the U.S. Department of Education. Additional information about accreditation, including the filing of complaints against member institutions, can be found at www.accjc.org.
Important information about the educational debt, earnings, and completion rates of students who attended this program can be found at carrington.edu/ge