Carrington College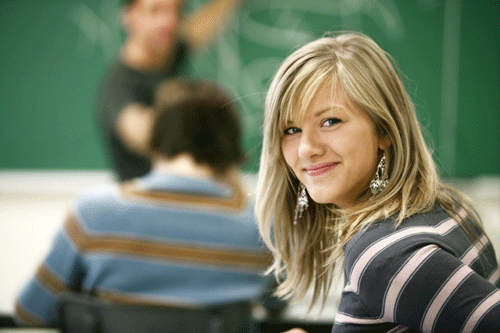 Medical Billing and Coding

The medical billing and coding field employs professionals who are responsible for the organization and accurate maintenance of patient medical records. These files track data about patients' symptoms, medical history, x-ray and laboratory test results, diagnoses, and health care-related treatment. Medical billing and coding professionals ensure that this information is entered into computerized medical records systems. Additionally, medical billing and coding professionals must regularly communicate with physicians to ensure accuracy, clarify diagnoses, and obtain supplementary information to update patients' files. They are often also responsible for the timely and accurate submission of complex insurance documents.
Carrington's Medical Billing and Coding certificate program prepares students for employment in medical or dental offices, clinics, or by independent billing companies. Instruction combines theory and practice to meet the competencies needed for entry-level employment. Students learn to prepare various health claim forms using medical billing software. In doing so, they acquire a working knowledge of human anatomy and medical terminology, as well as comprehension of the legal, ethical and regulatory standards of medical records management. Students learn to accurately interpret medical records, including diagnoses and procedures of health care providers, as well as to document and code the information for submission to insurance companies. The Associate of Science degree program provides additional curriculum in general education, communication, and management for graduates seeking entry-level supervisory positions.
Locations offering this program:
Boise
1122 North Liberty Street
Boise, ID 83704

Citrus Heights
7301 Greenback Lane, Suite A
Citrus Heights, CA 95621

North San Jose
5883 Rue Ferrai, Suite 125
San Jose, CA 95138

Pleasant Hill
380 Civic Drive, Suite 300
Pleasant Hill, CA 94523

Sacramento
8909 Folsom Blvd
Sacramento, CA 95826

San Leandro
15555 E 14th St, Suite 500
San Leandro, CA 94578


Questions? Fill out the form below to get answers.
*Carrington College prepares students to take appropriate certification and licensure exams related to their individual majors. The College does not guarantee students will successfully pass these exams or be certified or licensed as a result of completing the program.
Carrington College is accredited by the Accrediting Commission for Community and Junior Colleges, Western Association of Schools and Colleges (ACCJC/WASC), 10 Commercial Blvd., Suite 204, Novato, CA 94949, (415) 506-0234, an institutional accrediting body recognized by the Council for Higher Education Accreditation and the U.S. Department of Education. Additional information about accreditation, including the filing of complaints against member institutions, can be found at www.accjc.org.
Important information about the educational debt, earnings, and completion rates of students who attended this program can be found at carrington.edu/ge