Carrington College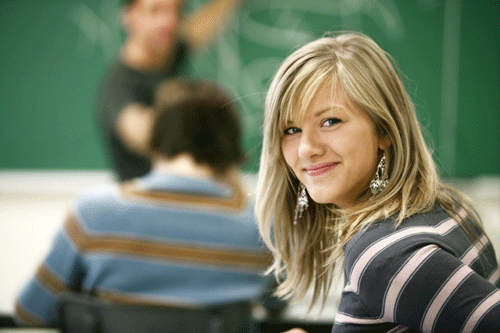 Medical Assisting

Though medical assistants' job descriptions vary from office to office, they generally have a set of shared duties and tasks. Medical assistants aid doctors by performing basic clinical procedures and handling a variety of administrative duties. They work in medical clinics, private practices, and hospitals to help keep operations running smoothly and efficiently.
The Medical Assisting program at Carrington College comprises three educational areas: Clinical, Administrative, and Externship. Students enhance skills such as word-processing, typing, and keyboarding. Throughout the program, professionalism, client relations, critical thinking, adherence to the ethical and legal requirements of a medical practice, and proper communication skills are emphasized. The program prepares students to take the national certification exam for medical assistants. Graduates are prepared to function competently at an entry level in a variety of medical settings.
Medical Assisting front office courses, which focus on administrative skills, and Medical Assisting back office courses, concentrating on clinical competencies, can be taken in any order except where prohibited by a prerequisite. However, students are encouraged to complete front office coursework before back office to ensure that their clinical skills are current before beginning externship. General education courses for the Medical Assisting program can be taken in any order during any semester, either at the campus or online. The recommended sequence of courses is listed in the chart that follows. The program culminates in a Certificate of Achievement or Associate of Science Degree. Graduates are eligible to sit for national certification exams to attain the Registered Medical (RMA) or Certified Medical Assistant (CMA) credential.
Locations offering this program:
Albuquerque
1001 Menaul Blvd NE
Albuquerque, NM 87107

Boise
1122 North Liberty Street
Boise, ID 83704

Citrus Heights
7301 Greenback Lane, Suite A
Citrus Heights, CA 95621

North San Jose
5883 Rue Ferrai, Suite 125
San Jose, CA 95138

Phoenix North
8503 N 27th Avenue
North Phoenix, AZ 85017

Pleasant Hill
380 Civic Drive, Suite 300
Pleasant Hill, CA 94523

Portland
2004 Lloyd Center 3rd Floor
Portland, OR 97232

Reno
5580 S. Kietzke Lane
Reno, NV 89511

Sacramento
8909 Folsom Blvd
Sacramento, CA 95826

San Leandro
15555 E 14th St, Suite 500
San Leandro, CA 94578

Spokane
10102 E. Knox Suite 200
Spokane, WA 99206

Stockton
1313 West Robinhood Drive Suite B
Stockton, CA 95207


Questions? Fill out the form below to get answers.
*Carrington College prepares students to take appropriate certification and licensure exams related to their individual majors. The College does not guarantee students will successfully pass these exams or be certified or licensed as a result of completing the program.
Carrington College is accredited by the Accrediting Commission for Community and Junior Colleges, Western Association of Schools and Colleges (ACCJC/WASC), 10 Commercial Blvd., Suite 204, Novato, CA 94949, (415) 506-0234, an institutional accrediting body recognized by the Council for Higher Education Accreditation and the U.S. Department of Education. Additional information about accreditation, including the filing of complaints against member institutions, can be found at www.accjc.org.
Important information about the educational debt, earnings, and completion rates of students who attended this program can be found at carrington.edu/ge