Carrington College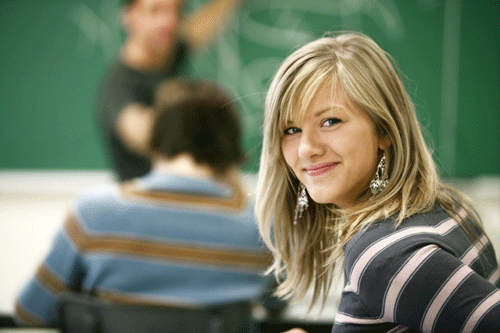 Medical Administrative Assistant

You excel at making plans. You can multi-task with the best of them. You thrive when you're in the middle of the action. You are also a people person who is always quick with a smile. If these statements describe you, then there's a good chance the Medical Administrative Assistant program is right for you.
When you earn your Certificate and/or Associate degree in our Medical Administrative Assistant program, you can acquire the skills needed to coordinate the front office activities for a healthcare facility. The front office is the nerve center of any medical practice and it requires individuals who are process-oriented and can pay careful attention to details.
The Medical Administrative Assistant program at Carrington College® is designed to help you build the practical knowledge, understanding and specialized skills that can help you succeed in your career. As a student, you can experience:
A combination of classroom instruction and hands-on training
Extensive use of computers that provides a wonderful opportunity to become proficient in the latest technology
Real-world practice during an externship at an approved healthcare facility
Locations offering this program:
Citrus Heights
7301 Greenback Lane, Suite A
Citrus Heights, CA 95621

North San Jose
5883 Rue Ferrai, Suite 125
San Jose, CA 95138

Sacramento
8909 Folsom Blvd
Sacramento, CA 95826

Stockton
1313 West Robinhood Drive Suite B
Stockton, CA 95207


Questions? Fill out the form below to get answers.
*Carrington College prepares students to take appropriate certification and licensure exams related to their individual majors. The College does not guarantee students will successfully pass these exams or be certified or licensed as a result of completing the program.
Carrington College is accredited by the Accrediting Commission for Community and Junior Colleges, Western Association of Schools and Colleges (ACCJC/WASC), 10 Commercial Blvd., Suite 204, Novato, CA 94949, (415) 506-0234, an institutional accrediting body recognized by the Council for Higher Education Accreditation and the U.S. Department of Education. Additional information about accreditation, including the filing of complaints against member institutions, can be found at www.accjc.org.
Important information about the educational debt, earnings, and completion rates of students who attended this program can be found at carrington.edu/ge