Carrington College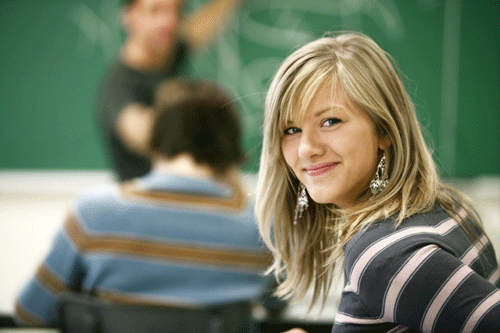 Massage Therapy

Massage therapists bring positive well-being to clients via therapeutic and remedial treatments. They also administer other kinds of body conditioning. Massage therapists are employed by community service associations, health clubs, resorts, retail centers, and country clubs. Some are self-employed and have their own clients or they may be hired by businesses for a day to give short massages to overworked employees. Wherever the treatment is delivered, clients view the massage experience as a positive contribution to their overall health.
Carrington's Massage Therapy program prepares students for entry-level employment as massage therapists and/or to enter private practice. The program covers massage therapy principles and techniques for assessing and addressing clients' problem areas and concerns. Techniques include Swedish massage, sports massage, deep tissue applications, Shiatsu, chair massage, dry room spa techniques and a variety of site-specific treatments. Anatomy and physiology, terminology, function and structure of the body's skeletal, muscular and internal systems, the ethical, legal and business concerns of the profession, personal care, communication skills, and practice management and success skills are woven throughout the curriculum. The curriculum includes instruction to prepare students to take the national certification examination and culminates in a Certificate of Achievement or an Associate of Science degree in Massage Therapy.
Locations offering this program:
Pleasant Hill
380 Civic Drive, Suite 300
Pleasant Hill, CA 94523

Portland
2004 Lloyd Center 3rd Floor
Portland, OR 97232

San Leandro
15555 E 14th St, Suite 500
San Leandro, CA 94578

Stockton
1313 West Robinhood Drive Suite B
Stockton, CA 95207


Questions? Fill out the form below to get answers.
*Carrington College prepares students to take appropriate certification and licensure exams related to their individual majors. The College does not guarantee students will successfully pass these exams or be certified or licensed as a result of completing the program.
Carrington College is accredited by the Accrediting Commission for Community and Junior Colleges, Western Association of Schools and Colleges (ACCJC/WASC), 10 Commercial Blvd., Suite 204, Novato, CA 94949, (415) 506-0234, an institutional accrediting body recognized by the Council for Higher Education Accreditation and the U.S. Department of Education. Additional information about accreditation, including the filing of complaints against member institutions, can be found at www.accjc.org.
Important information about the educational debt, earnings, and completion rates of students who attended this program can be found at carrington.edu/ge