Carrington College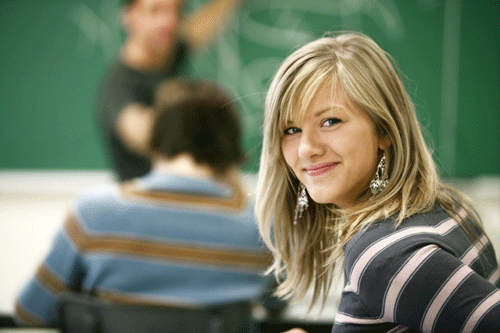 Health Care Administration

Health care administrators are involved in planning, coordinating, directing, and supervising the delivery of health care. Often these professionals are specialists in charge of clinical departments or generalists in charge of entire facilities or systems. Because health care delivery is undergoing rapid change, health services administrators are expected to improve efficiency and the quality of care provided in medical facilities.
Carrington's Health Care Administration program concentrates on two vital spheres within the administrative area of a physician's office or health care facility. The first encompasses administrative assistant skills, including familiarity with automated office systems. This phase of the program includes medical law and ethics, medical terminology, and essential office skills. The second phase of the program emphasizes skills associated with billing systems, medical coding, bookkeeping and office management responsibilities.
Graduates are prepared for entry-level positions managing manual and automated front office operations for single and multilevel practices. Students also gain administrative assistant skills that make them valuable members of any office team. Upon completion of classroom instruction and practical training, students exercise learned skills during a 240-hour externship in a physician's office, clinic, or other approved medical/health care facility. This program culminates in a Certificate of Achievement or Associate of Science Degree.
Locations offering this program:
Citrus Heights
7301 Greenback Lane, Suite A
Citrus Heights, CA 95621

Stockton
1313 West Robinhood Drive Suite B
Stockton, CA 95207


Questions? Fill out the form below to get answers.
*Carrington College prepares students to take appropriate certification and licensure exams related to their individual majors. The College does not guarantee students will successfully pass these exams or be certified or licensed as a result of completing the program.
Carrington College is accredited by the Accrediting Commission for Community and Junior Colleges, Western Association of Schools and Colleges (ACCJC/WASC), 10 Commercial Blvd., Suite 204, Novato, CA 94949, (415) 506-0234, an institutional accrediting body recognized by the Council for Higher Education Accreditation and the U.S. Department of Education. Additional information about accreditation, including the filing of complaints against member institutions, can be found at www.accjc.org.
Important information about the educational debt, earnings, and completion rates of students who attended this program can be found at carrington.edu/ge