Carrington College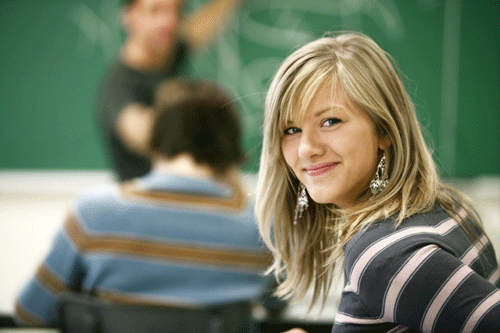 Dental Assisting

Dental assistants perform a wide range of duties in dental care facilities, from patient care to office tasks and laboratory procedures. Students become skillful at taking x-rays and impressions as well as performing coronal polishing and assisting with an array of dental procedures. The program covers patient preparation, charting, administrative duties, and office administrative functions. Students gain hands-on experience during lab class sessions and clinical experience.
Graduates are prepared to sit for national certification exams to earn the Certified Dental Assistant (CDA) credential. The program culminates in a Certificate of Achievement or Associate of Science degree in Dental Assisting.
Locations offering this program:
Albuquerque
1001 Menaul Blvd NE
Albuquerque, NM 87107

Boise
1122 North Liberty Street
Boise, ID 83704

Citrus Heights
7301 Greenback Lane, Suite A
Citrus Heights, CA 95621

North San Jose
5883 Rue Ferrai, Suite 125
San Jose, CA 95138

Phoenix North
8503 N 27th Avenue
North Phoenix, AZ 85017

Pleasant Hill
380 Civic Drive, Suite 300
Pleasant Hill, CA 94523

Portland
2004 Lloyd Center 3rd Floor
Portland, OR 97232

Sacramento
8909 Folsom Blvd
Sacramento, CA 95826

San Leandro
15555 E 14th St, Suite 500
San Leandro, CA 94578

Spokane
10102 E. Knox Suite 200
Spokane, WA 99206

Stockton
1313 West Robinhood Drive Suite B
Stockton, CA 95207


Questions? Fill out the form below to get answers.
*Carrington College prepares students to take appropriate certification and licensure exams related to their individual majors. The College does not guarantee students will successfully pass these exams or be certified or licensed as a result of completing the program.
Carrington College is accredited by the Accrediting Commission for Community and Junior Colleges, Western Association of Schools and Colleges (ACCJC/WASC), 10 Commercial Blvd., Suite 204, Novato, CA 94949, (415) 506-0234, an institutional accrediting body recognized by the Council for Higher Education Accreditation and the U.S. Department of Education. Additional information about accreditation, including the filing of complaints against member institutions, can be found at www.accjc.org.
Important information about the educational debt, earnings, and completion rates of students who attended this program can be found at carrington.edu/ge