Carrington College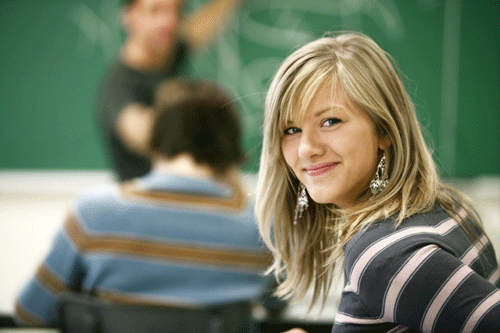 Criminal Justice

If you're looking for a career that can change your life and the lives of others, you may want to consider the Criminal Justice program at Carrington College®. At times, it can be very challenging and requires self-discipline. It takes a person with drive, passion and commitment to make it in this field. If you are someone who has these characteristics, and wants to put them to good use safeguarding people, property and public safety, our Criminal Justice degree program could be right for you.
There are many ways for you to serve and protect
This program is designed to give you the necessary tools to help protect people, their possessions and properties. When you combine these skills with a focused, driven and open-minded attitude, you'll be prepared for success in a criminal justice related career. Potential opportunities include:
State corrections
County and federal corrections
Private or corporate security
An investigator or loss preventions agent
Investigate a program that will invest in you
The Criminal Justice Associate degree program at Carrington College is designed to equip you with the knowledge and skills required for a variety of entry-level positions in the industry. The learning structure is a combination of lectures, hands-on activities in class, and Internet research covering a diverse range of relevant topics. You'll also get the chance to discuss job opportunities within the criminal justice field and explore various subjects concerning issues in public and private employment.
At Carrington College, you can receive beneficial information and hands-on training while you work to earn your Associate degree. Our instructors are dedicated to helping you gain the ability and confidence to:
Display a working knowledge of the U.S. criminal justice system
Have an understanding of investigative rules and methods
Gain the technology skills necessary for success in a criminal justice career
Demonstrate your critical thinking, information management and communication skills
The program curriculum will cover comprehensive investigation studies such as rules of evidence, search and seizure procedures, proper interrogation practices and criminal intelligence. It's this kind of information that will allow you to become confident in practical applications and techniques in the industry.
Locations offering this program:
Citrus Heights
7301 Greenback Lane, Suite A
Citrus Heights, CA 95621

North San Jose
5883 Rue Ferrai, Suite 125
San Jose, CA 95138

Pleasant Hill
380 Civic Drive, Suite 300
Pleasant Hill, CA 94523

San Leandro
15555 E 14th St, Suite 500
San Leandro, CA 94578

Stockton
1313 West Robinhood Drive Suite B
Stockton, CA 95207


Questions? Fill out the form below to get answers.
*Carrington College prepares students to take appropriate certification and licensure exams related to their individual majors. The College does not guarantee students will successfully pass these exams or be certified or licensed as a result of completing the program.
Carrington College is accredited by the Accrediting Commission for Community and Junior Colleges, Western Association of Schools and Colleges (ACCJC/WASC), 10 Commercial Blvd., Suite 204, Novato, CA 94949, (415) 506-0234, an institutional accrediting body recognized by the Council for Higher Education Accreditation and the U.S. Department of Education. Additional information about accreditation, including the filing of complaints against member institutions, can be found at www.accjc.org.
Important information about the educational debt, earnings, and completion rates of students who attended this program can be found at carrington.edu/ge